S.A.T.H.
(Supplementary Assistance to the Handicapped)
TURKEY BINGO!!
25 cents per card per game donation requested
Hillsboro Elementary School Cafeteria
500 U.S. 62, Hillsboro, Ohio
Saturday, November 18, 2023
Soup supper starts at 5:00:00 PM
Bingo starts promptly at 6:00:00 PM until all the turkeys are gone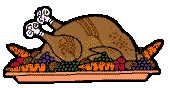 We will be giving away 25 turkeys
A grand prize complete Turkey Dinner will be awarded during the final coverall game
Come out and enjoy the evening playing BINGO!!
******************************************
Our fabulous "Soup Supper" will kick off our evening of BINGO. So come early and enjoy some delicious homemade chicken and noodles, chili, beans, corn bread, and lots of delicious desserts.
If you need additional information please feel free to call Linda at 937-366-6657
All proceeds benefit KAMP (Kids And Motivated People) Dovetail!!!